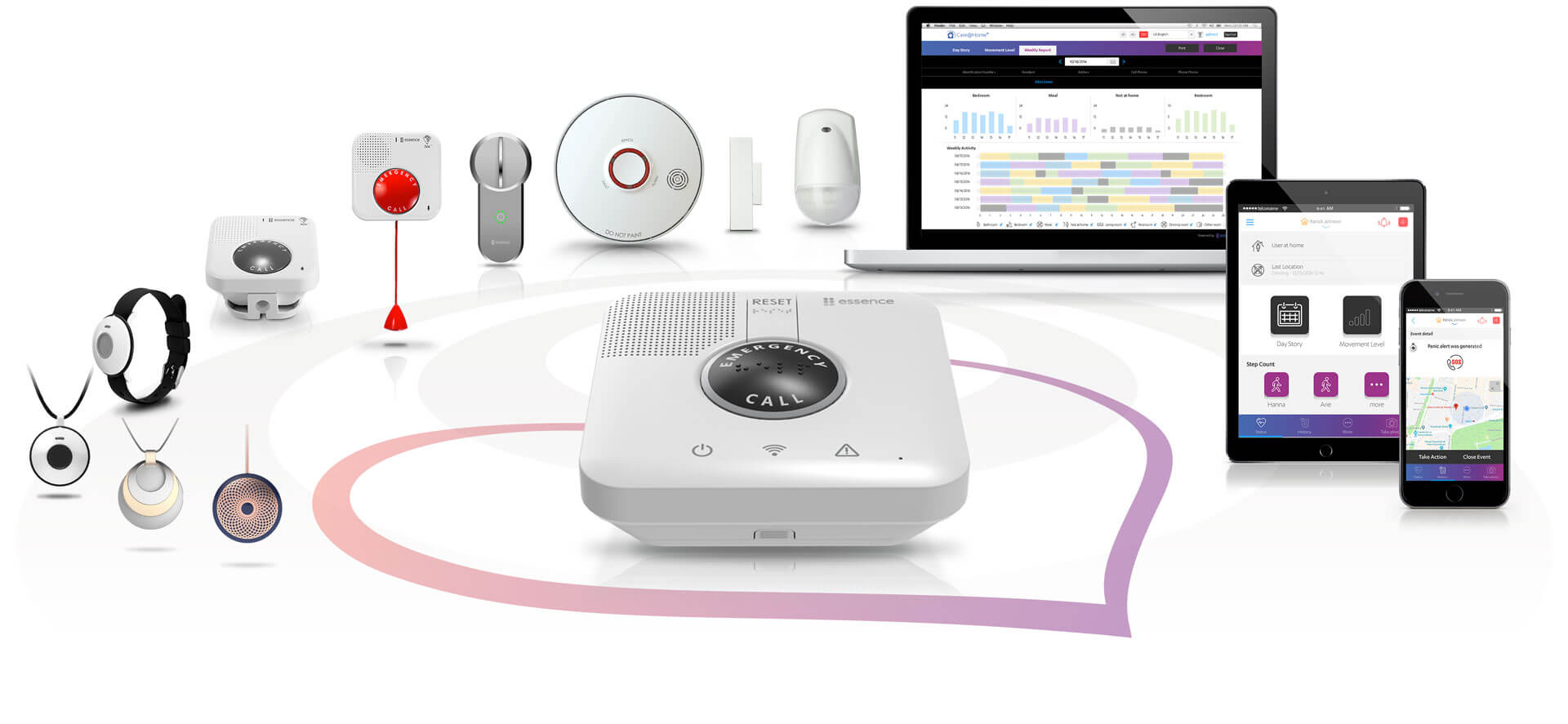 Care@Home™ Enhanced Telecare Services Platform is An Aging-in-Place product suite that offers a seamless health monitoring experience allowing independence for seniors and peace of mind to their loved ones.
Essence Care@Home™ enables families to be confident that their dear ones are cared for, while end-users are enabled to maintain their independent lifestyle.
Care@Home™ allows service providers the flexibility to offer their customers services ranging from emergency alerting to a professional intelligent home care solution, which constantly learns and adapts to the daily behavior of individuals and provides alerts with different severity levels based on deviation from the daily routine.
Essence Care@Home Video
Independent living with intelligent home care solutions. Care@Home™ enables people to enjoy the comfort of aging at home with full confidence and peace of mind for themselves and their loved one.