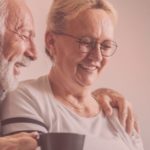 Independent living technologies for seniors
Essence Smart Care was established to answer the needs of the senior population by creating innovative technologies that enable people to enjoy the comfort of aging at home with full confidence, ensuring their own well-being and peace of mind for their loved ones.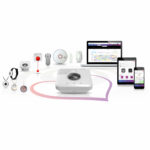 Essence Care@Home™
Essence Care@Home™ enables families to be confident that their dear ones are cared for, while end-users are enabled to maintain their independent lifestyle. The award-winning Care@Home Multi-Service Platform is an Aging-in-Place product suite that offers seamless home care monitoring indoors and outdoors, allowing independence for seniors and peace of mind to their loved ones. Essence is spearheading a paradigm shift in seniors' Aging in Place experience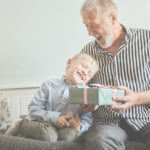 Unique Essence Smart Care advantages
Personal & Proactive

Predictions and alerting to provide immediate care in case of worsening health conditions

Living at home independently

Confidence of access to immediate care if needed

At home and on-the-go

A seamless experience to get help anytime, anywhere

"As a national company, a big part of what we do is look for unique solutions that are technologically superior to those currently available in the market to provide the best services to our clients and maintain a strong competitive edge. Partnering with Essence checks all our boxes. Essence is delivering the next evolution of products offerings in oour industry, providing a completely new depth of insight about senior activities"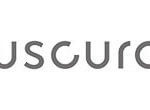 "Essence's Care@Home PERS+ and Care@Home Pro solutions perfectly complement our products, enhancing our line of healthcare innovations. Our advanced services that have been serving the elderly population under the banner of cAlarm have proven to be a game changer in our industry."

"We were committed to finding the most thorough, home management tech available, and Essence was the clear choice. When we found the range of options available through the WeR@Home and the Care@Home suites -from home automation to elderly care, we were sold"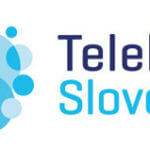 "Partnering with Essence is part of our ongoing commitment to deliver the most cutting-edge, highest value services to our customers. In today's market, we need to provide high value through continuous innovation, so we've added Care@Home to reinforce our mission to help healthcare and long-term care providers improve the lives of the senior population and their families and expand our customer base."
The people who help bring our vision to life
About Us
Essence SmartCare is part of the Essence Group. We develop pioneering IoT platforms for market-leading healthcare and senior care providers, enabling smart preventive care and emergency response so seniors can live life to the fullest – with total peace of mind. Partnering with Essence SmartCare helps position your company as progressive, forward-thinking and in touch with the changing of today's seniors – while enabling elderly people to lead more independent and safer lives.
Dr. Haim Amir

Founder and Chairman

Barak Katz

General Manager

Arik Bar

CFO

Yaniv Cohen

VP Delivery & Accounts

Ronel Hemli

VP R&D