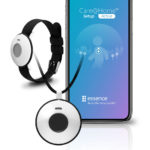 Enabling an active lifestyle, feeling safe anywhere
Care@Home™ Active allows you to seamlessly extend the protection your customers have with their existing Care@Home system, to outside of their homes.
Care@Home™ Active enables them to stay connected to you as their service provider and their family members even when they are beyond the home coverage area with unique advantages.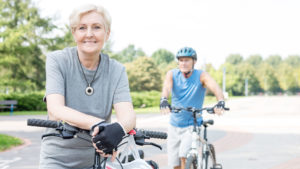 Complete protection inside and outside:
Emergency Call, Fall Detection and Activity Monitoring – while indoors and outdoors at home or on the go.
Geo-Protection – if a resident has strayed outside of their usual walking perimeter, for those at risk of wandering or abduction
Geo Location – ability to locate the resident in case of emergency.
Fall Detection – without the need for a separate mPERS dedicated device.
Activity Monitoring – a step in a healthy direction.
This is the future of mPERS. Care@Home Active is a ground breaking mPERS solution that extends the existing Care@Home Aging-in-Place platform beyond the home to provide protection anywhere, allowing seniors to continue leading an active lifestyle
Key Features
An Innovative solution for your monitoring station

Expand your end-user reach by providing value to lower-age seniors who are more active and spend more time out of the house

Works in Conjunction

Care@Home™ Active works in conjunction with any Care@Home™ senior care system to keep your customers active as they age by allowing them to to continuing living their lifestyle.

Advantages

Uses device already owned by customer. Wearable does not need to be charged. It has a 2 year battery life.